Nigeria lady, Adelaja Oluwademilade, has passed up mouth-watering opportunity of working at a big urban establishment for a teaching job in a rural community in hinterlands of Lagos state.
Oluwademilade, who graduated from Covenant University in 2020, said that teaching makes her happy and fulfilled than any other work.
Oluwademilade's decision may seem absurd and surreal to many, but she said teaching is passion and she would give her all to realize her pedagogical goal.
In a LinkedIn post, she said she knew she was going to become a teacher after her university education.
She, however, said she still went ahead to apply for jobs not because she was really in need of white-collar or blue-collar job but because of peer pressure from seeing friends working in big companies.
Adelaja disclosed that impacting knowledge in others has always been her dream and that despite getting good offers from different places, she was not just satisfied with any.
Things took a different turn after going through a note she wrote when participating in a program that was organised for final year students in her school.
In the note, she had elucidated her plan for education in Nigeria. The CU graduate took the bold and brave step to become a teacher in a rural area of Lagos, and she said this it has been the easiest decision she ever made.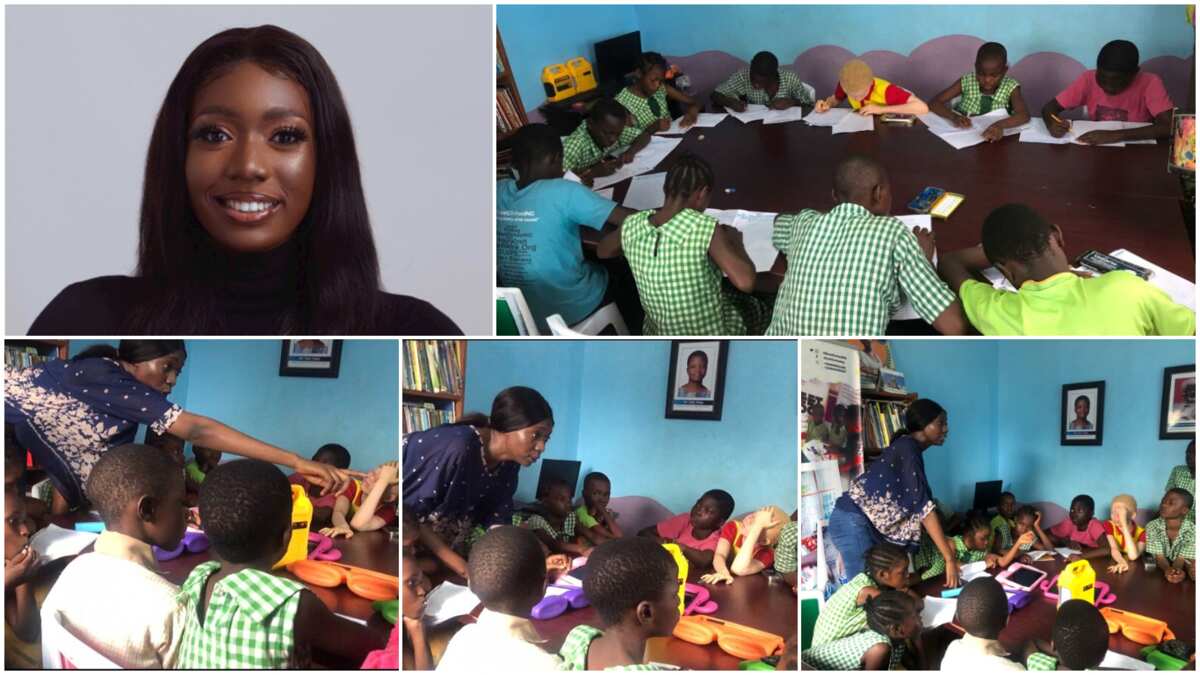 Adelaja also disregarded the admonition of mother who had asked her to opt for private schools that would pay well for her service, she instead went for a public school.
Her LinkedIn post partly said: "I always wanted to work in a place where I would feel happy and fulfilled everyday and that's exactly how I feel right now.
"My experience as a teacher so far has been amazing. Teaching is my service to God and Humanity and I don't take it for granted."
Afolabi Hakim
Afolabi Hakim is a journalist, content creator and writer. He is always on the look out for ways to broaden his knowledge spectrum and Impact people's lives positively.