Since walking through the Stamford Bridge doors to take over as Manager in January, Thomas Tuchel has remarkably turned Chelsea's fortunes around this season.
Club owner Roman Abramovic was ruthless once more, as you would expect. The Russian billionaire sanctioned the sacking of the club legend, Frank Lampard and appointed Tuchel within 24 hours.
Prior to Tuchel's appointment, the Blues squad was a bunch of talented footballers, routinely underperforming and lacking motivation. To add some perspective, they were being compared to Arsenal. It was hard to tell between both teams who was having the worse season.
The 47-year-old's arrival at Stamford Bridge has seen the Blues move from ninth place in the Premier League, to leapfrog Leicester into third in the race for a Champions League qualification spot — with only three games to go.
Saturday's 2-1 victory at the Etihad not only delayed Manchester City's inevitable fifth Premier League title celebration, it also made it two wins over Pep Guardiola's side in under a month, following a 1-0 win at Wembley on April 17, to seal Chelsea's spot in the FA Cup final where they take on Leicester City.
The Blues also outclassed Real Madrid in the semi-finals of the Champions League to set up yet another meeting with Manchester City this season. This time, in the Champions League final. They produced their most impressive performance yet to condemn Real Madrid to a 3-1 aggregate loss.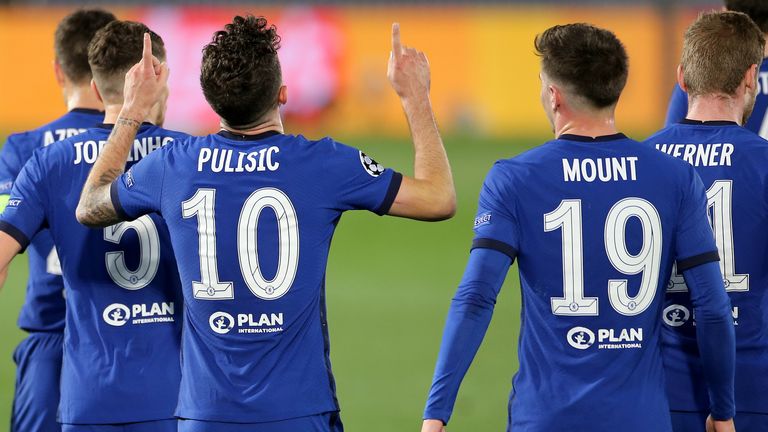 The ex-Mainz, Borussia Dortmund and Paris Saint-Germain gaffer was appointed Frank Lampard's replacement on January 26, and while some – especially rival fans – might have hoped his bright start to life in West London would end up being just a "honeymoon phase," the guts that Chelsea have taken into games – especially the biggest, most intense ones – seems as though there's more to their German manager's kitty that beats the eye.
From defense to attack, you could easily sense this cold-hearted confidence and assurance flowing through the entire squad.
The first-choice center back trio of Antonio Rüdiger, Andreas Christensen and Cesar Azpilicueta have seemed like new signings after being left hanging in the cold under the previous management. Rüdiger has been operating at such a high level, I don't think there's a better central defender in the world right now, on current form.
Marcos Alonso's late winner at the Etihad on Saturday further proves just how much of a lift Tuchel's arrival has sparked in the dressing room.
Even youngster Ben Gilmour, who has been on the fringes since Tuchel's arrival, featured in their latest win over City and dropped an absolute clinic, where he appeared to improve as the game got even more intense.
What's behind this unprecedented resurgence?
A new gaffer means new ideas being installed. Thomas Tuchel has brought with him a new set of training drills never seen before at Chelsea's training facility in Cobham.
According to The Athletic's Raphael Honigstein, Tuchel likes to make his training sessions as difficult as possible.
Players have also been made to take part in a series of scenarios using mini sized balls which, according to the Daily Mail, is believed to improve ball control.
One of the most noticeable changes about Chelsea's training sessions is the amount of work being done with smaller footballs, which appear to be either size one or size two | Credits: Getty Images
Tuchel is also known to make his players train on pitches with no width or no depth. Honigstein further revealed that Tuchel bizarrely cut off the original corners of the pitch to create a diamond shaped pitch, to encourage more vertical movements.
Players have been made to take extra touches with their knees, while also making them hold tennis balls to ensure they get accustomed to tackling without grabbling with an opponent.
The high-flying coach has also been known to make his team train on slippery surfaces. Something that might as well have benefited Chelsea against Real Madrid in the first leg of their Champions League semi-final clash, where it appeared to rain heavily at the Alfredo di Stefano Stadium.
By now you're probably wondering "why on earth does any professional footballer have to go through all that torture?"
Aren't you?
Well, according to Honigstein, Tuchel wants to make training extremely tough and mentally draining that actual games seem easier in comparison.
The BBC also report that when he first joined, Tuchel instructed his players to use their hands instead of feet in some games to raise morale.
Tuchel's unique approaches are clearly working. They look to have a very bright future with the German manager at the helm. After just a few months in charge, he has guided Chelsea to two major Cup finals: the FA Cup and Champions League.
Chelsea are arguably the best team in the world at the moment, and no matter your allegiance, you'd agree they are the most difficult team to play against.
But will Tuchel's brilliance lead them to the double this season? Let us know in the comments section below!
Mubarak Zakari
Mubarak Mohammed Zakari He prefers to be known not as just a Sports Journalist; but as a "modern broadcaster" because of his ability to create content for visual, audio and print media. He co-hosts a football podcast with a growing audience from 17 countries across the globe.