It is no secret that unlike the average church where faith, prayer, good deeds and waiting upon the lord is all that govern the sequence of recieving God's blessings, the celestial Church is known for a more direct approach via spiritual channeling of powers and execution of rituals in a bid to acquire almost instant results from prayers requests.
If this were a fact, then the careers of devoted members of the church who are entertainers should be at the zenith of the industry.
But a closer look at the careers of some of these members leaves a lot of room for dispute.
1. Vector Tha Viper:
Has never really been #1 rapper in the country and hardly ever in the top 5 for long.
2. Oritse Femi:
But for one sure hit, his career has been plague by controversies and inconsistencies off and on stage.
3. Terry G:
The one time hit maker has clearly lost his magic wand or should I say bell. And this is clearly not a case of retiring, as his several failed attempts at a comeback has happened right before our eyes.
4. Don Jazzy:
Don Jazzy is someone whose larger than life online image has prevented many from realizing that his career has suffered a massive drop in actual music production and scoring of hits. The one time country's biggest hitmaker barely has hits to his name, as he no longer sits at the Don's throne as the head of a big music family considering the mass exodus of talents under his stewardship. The likes of Wande, Reekado, Dija, Korede, D'banj, K Switch, Tiwa, and Dr Sid. Most ironically, even his very own blood brother, D'Prince, is no longer here.
5. Helen Paul:
She is that artist who epitomizes what it means to be everywhere and nowhere. When asked what her line of career is, she gladly tells you that she is a broadcaster, actor, writer, comedienne, whereas, she is not exactly above average in any of these fields.
6. CDQ:
We no longer hear much about him again, unlike those days when you were sure to find his name on two out of four hit songs making the rounds.
7. Azadus:
The "You is the one" crooner is clearly not the one anymore, and has not been for a very long time. To think that he is probably the most devoted Cele member that I know, proudly brandishing his white garment every sunday morning on social media to church, during and from church service. Sadly, he is the one that the gods have refused to listen to the most.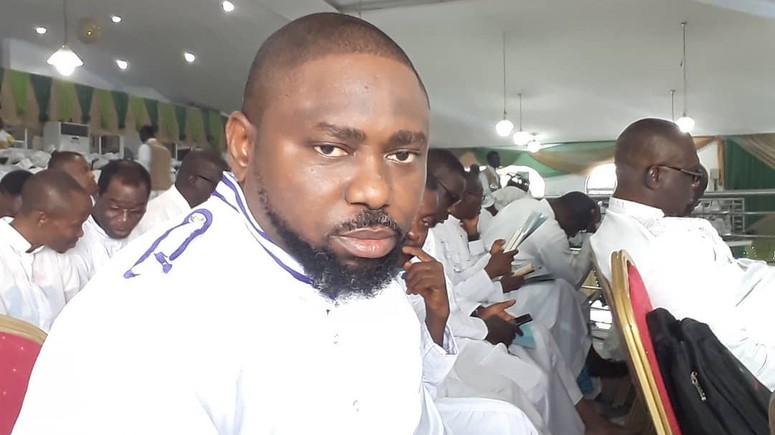 8. Daddy Showkey:
Has lost the "key" to the "Show", and the Cele gods seems unbothered how ever many times he may choose to shout "Faya Faya". There seems to be nothing possibly possible from the waterside water to bring some relief with at least one hit. This Daddy's last hit is older than Wizkid's entire music career.
9. Reminisce:
Although his last album wasn't such a hit, his acting career is seeming very promising. I do not want to say that he is the one who has found favor in his eyes of the Cele gods yet, as the movie progress we talk about is strictly currently hinging on one role in one movie. Too early to call.
10 D'Prince:
Hmmmmmm!! Are thinking what I am thinking? And if I am thinking what you are thinking, then the gods must be crazy, right?
Veroni Oganah
Veroni Oganah is a passionate writer and journalist who prides herself for her unrestrained ability to speak the absolute truth. She is a graduate of linguistics from the university of Ilorin, Kwara and have since worked and published articles in more journals than she could count on one finger. Her passion and ambition is to make a change in the world through her words and build a better future for her two brilliant daughters.