Guess what's on the menu tonight?!
Yeah right, it's PIZZA NIGHT!! 
I'm sure 80%, nahhh, 95% of you are quite familiar with today's food. I'm pretty sure, you even have a pizza pack or two to yourself, or at least two to three slices every weekend, or even on a daily basis LOL.
So let's sit back, relazzzz, grab that cola too, as we relish this delicious savoury meal together!
Ever thought about where pizza came from?? 
Pizza was said to be first found in Italy. Though it's said to have been ancestral and common in other countries as a baked flatbread with toppings.
Pizza is Italian for 'pie'. It's a flatbread that is baked, and included with toppings on its surface which can be fruits, vegetables or beef cuttings and so on depending on your creativity.
Americans were the first to introduce tomato toppings into pizza. At first it got wide discrimination because people thought the tomato fruits to be poisonous, but later on it was appreciated and became of common use, because it was discovered that it enhanced the flavour of the pizza more than other fruits.
Then innovations and creativity introduced the different types of pizza we have today, examples are the pepperoni, barbecue, suya, etc.
Pizza is a widely accepted meal in the society as it tends to put smiles on faces, bring people together and give a fun, mouth-watering, and happy experience when consumed. I remember celebrating my birthday last year, I went out with four friends to dominos where we enjoyed a big sized pepperoni pizza and laughed throughout the whole moment, it was really one of the best birthdays I had ever experienced.
Pizza is also very nutritious. The average slice of pizza has 12 grams of protein, according to Chelsey Amer, a registered dietitian. Pizza can help you absorb Lycopene, an antioxidant found in brightly-colored fruits and vegetables, that may lower blood pressure rates, so mum was right… EAT YOUR VEGGIES!!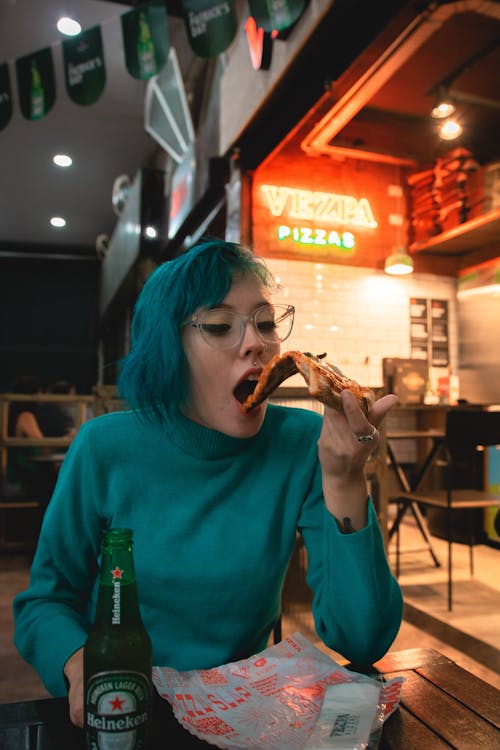 I guess that's it for Pizza night! And also the end of today's episode of FOOD CLASSICS! I hope you all enjoyed this article and I want to hear more from you, why don't you tell me what you think in the comments, aye?
Thank you for stopping by! Do have a lovely evening! Don't miss the next episode okay?
Cheerio!